FOR TOYS SOURCING/ ORDER FOLLOW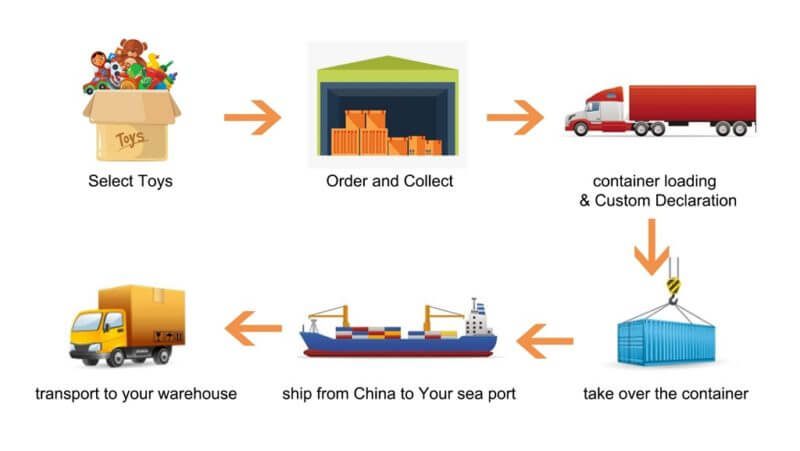 TonySourcing

— Your Helper for Importing Chinese Toys Wholesale
TonySourcing is an innovative Chinese company that helps overseas toy merchandisers import toys from China. Make your purchasing way easier with all-in-one service, from searching Chinese toy suppliers, manufacturers, and factories to order following, warehouse collection, and quality control to shipping arranged for you.
The company was born in 2012 and has helped 200+ toy wholesalers from more than 40 countries around the world grow their toy businesses. At present, we have an office in Yiwu and Shantou, China.
TonySourcing is not a toy factory or trading company, but that true TonySourcing service can help you save on your final costs and reduce business risks. TonySourcing is backed by more than eight years of toy buying experience and over 5,000 real Chinese toy factories (including China's leading toy manufacturer).
Biggest toy wholesale market sources

2,000+ new designs every year
I have been working with Tony and his employees for 4 years. I am really pleased with their good job every time I make an order.
They always give me advice or a solution.
I really trust them to manage my money since meeting them in Yiwu. They have always been clear and efficient.
Thanks a lot, and we will continue doing good business for many years more.
We've got the container, and the goods are now in the new store. We are very satisfied with both the goods and your excellent service. The rings are selling well.
I hope you are doing well.
Greetings, Tracy
I just wanted to let you know I am grateful for the time and attention Tony has been able to provide me the past week.
He really knows useful details about a wide range of toys and import/export requirements.
Tony is very easy to communicate with. He is quick to respond, knowledgeable, and very efficient. Received our product in record time. Had samples made overnight for us to approve. Could not be happier with his performance. Highly recommend.