Want to buy Empty Capsules in bulk?
Recently one of our cooperate factory develop a very new Empty Capsules design.
the capsules can be any color.
Empty capsule Picture
Empty Capsule Weight
The EXW Price = 0.3RMB = 0.045USD/pcs
they have regular Empty Capsule too
regular Empty Capsule
The EXW Price = 0.25RMB = 0.043USD/pcs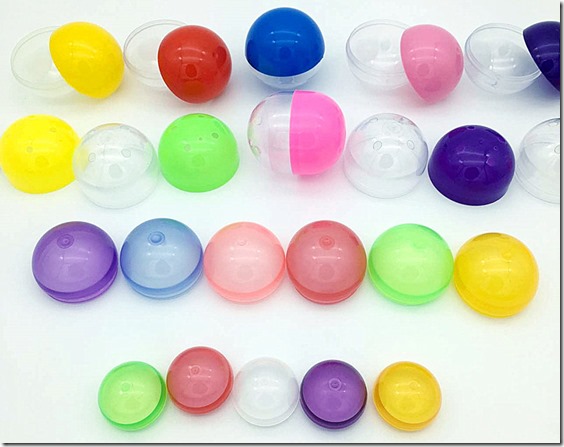 Normally , Capsule have 32cm,45cm,50cm in Toys Market.
if some client need customize size,factory can make mold for new size too.